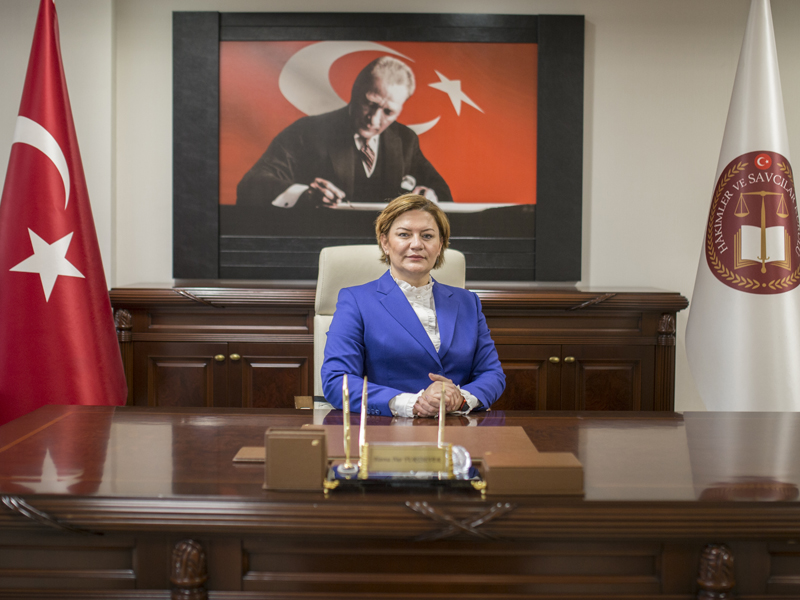 HAVVANUR YURTSEVER
Member
Mrs. Yurtsever was born in Ankara in 1972. She completed her primary education in Ankara and her high school education in Hatay in Antakya High School. She graduated from İstanbul University, Faculty of Law.
Mrs. Yurtsever completed her graduate studies in Private Law in Yeniyüzyıl University, Institute of Social Sciences. She completed specialization training in Mediation in Business Law, Consumer Law and Building Law and training in Legislation Methods and Principles with success.
In 1996, she started working as a self-employed lawyer. She served as mediator, independent board member in Emlak Konut Real Estate Investment Company, counsellor to the minister in the Ministry of Environment, Urbanization and Climate Change and Deputy Director General in Directorate for Legal Services. She was elected as the member of CJP by the Plenary of Turkish Grand National Assembly on 24 November 2021 and currently carries out this duty.
Mrs. Yurtseven, who is originally a migrant from Thessaloniki, is from Bafra/Samsun. She is married with three sons.
---
Phone: 0 312 204 1092 - E-mail : havvanur.yurtsever@hsk.gov.tr